Roubedakis
Production & Marketing of Animal Feed, Agricultural Tools, Machinery Chania Crete

Our company "Roubedakis", based in Crete and more specifically in Chania, has been active since 1990 in the field of irrigation, agricultural tools and machinery, always offering products of excellent quality at competitive prices. In 2000, our business expanded into agricultural supplies, machinery and feeds. In 2010, we created our modern facilities with CE-certified machinery and we are also active in the field of animal feed production that can ensure your animals are properly grown.
We work with the largest feed factories in Crete, thus having the opportunity to provide a complete and correct solution to the issue of nutrition. Thanks to our years of experience in the agricultural and livestock sector, our business can offer the best and most economical solutions to the farmer and the breeder.
---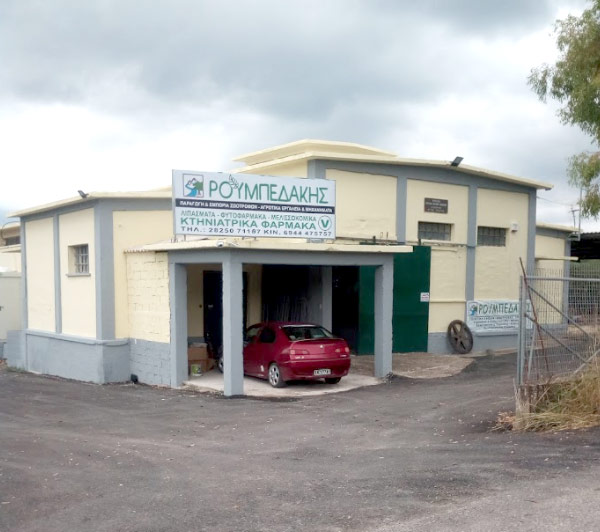 located in Agioi Pantes in the prefecture of Chania, you can find a wide range of products such as agricultural machinery, garden machinery, agricultural equipment, specialized irrigation and hydraulic products as well as many other products and tools that can satisfy and serve the professional but also the amateur farmer.
All these years we stand beside you and listen to your needs so that we can evolve and continue to be the best choice in the field.
---
Having made its own progress so far, our business is considered to be one of the most reliable in all of Crete. With steady steps over the years, we have made it possible to create quality relationships with our customers, which are a central axis in the realization of our goal.

Our experienced and skilled staff is always at your service to listen to your needs and help you make the ideal purchase.